The saying "first impressions matter" holds true not just for individuals but also for communities. The moment someone enters your community, the first thing they notice is the landscaping and overall curb appeal. A well-maintained and inviting exterior not only adds to the aesthetic value but also fosters a sense of belonging and pride among residents. In this blog, we'll delve into some essential landscaping tips to maximize curb appeal and create a warm and inviting atmosphere within your community. One of the HOA communities we manage, Bay Hill, does this very well. Let's take a look at ten Landscaping Tips for a Welcoming Home.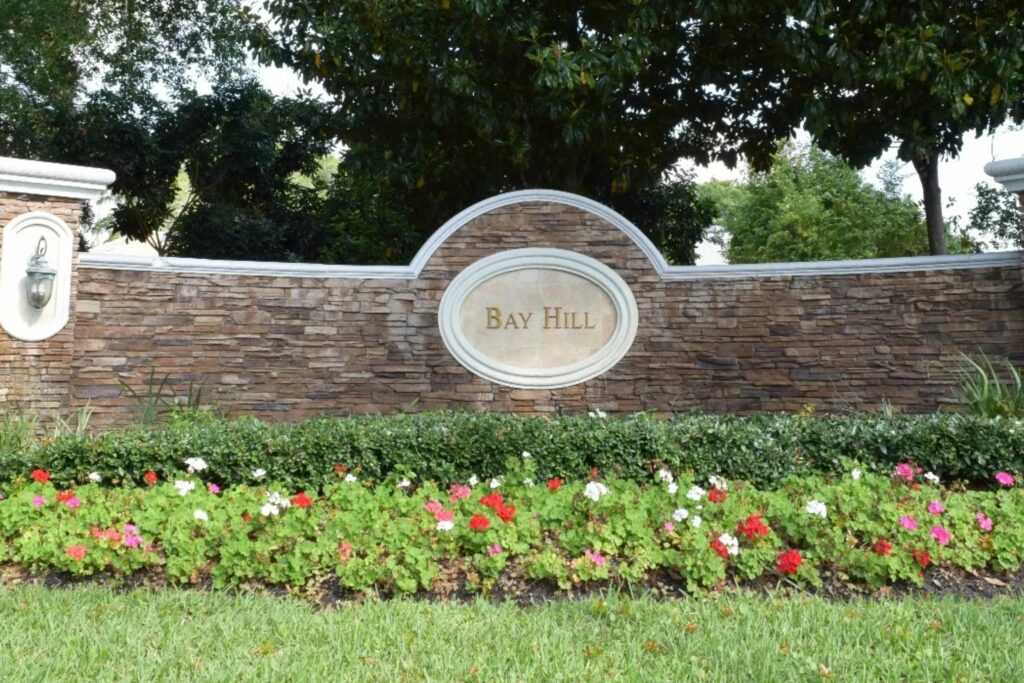 Plan with Purpose
Every great landscaping project starts with a well-thought-out plan. Before you start planting or making any changes, consider the unique characteristics of your community. Are there specific themes, colors, or architectural styles you want to align with? Do you want to create a serene, vibrant, or formal ambiance? Determine the purpose of the landscaping – whether it's to provide shade, promote community interaction, or simply enhance visual appeal – and build your plan around that purpose.
Native Plants: A Smart Choice
When selecting plants for your community's landscape, consider using native plants. Native plants are adapted to the local climate, requiring less water and maintenance. They also attract native wildlife, contributing to a balanced ecosystem. Choose a variety of plants that bloom at different times of the year, ensuring year-round visual interest and vibrant colors. This is one of our favorite secret landscaping tips for a welcoming home!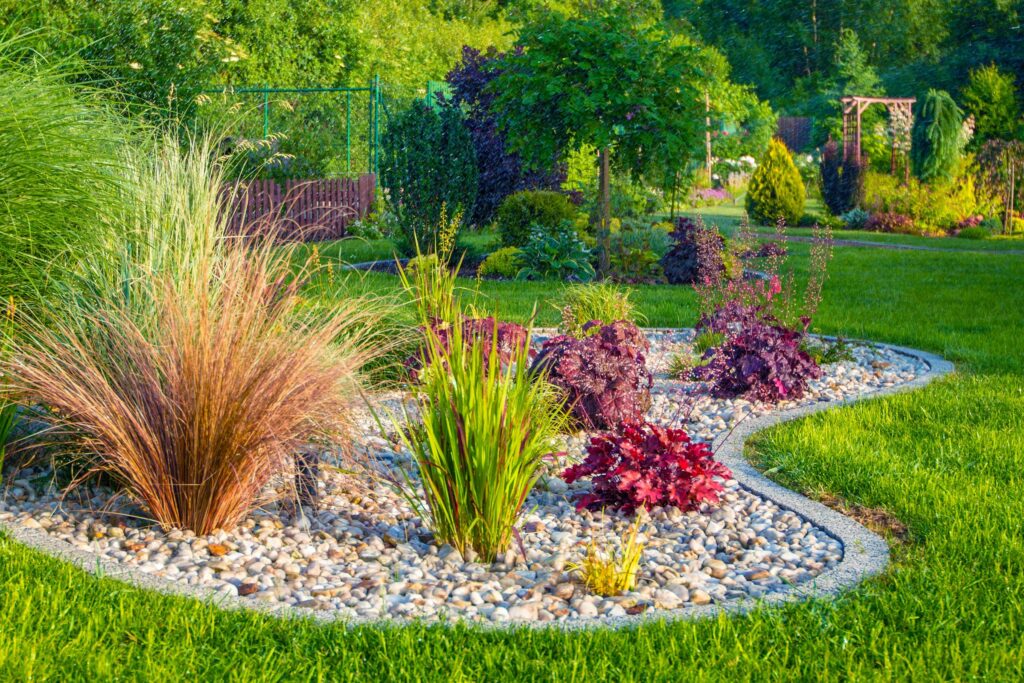 Grouping and Layering
Organize your plants in groups and layers to create depth and visual interest. Use taller plants as a backdrop and progressively shorter ones toward the front. This layering effect adds depth to the landscape and enhances the sense of scale. Grouping plants with similar water and sunlight needs not only simplifies maintenance but also ensures that each plant thrives in its ideal conditions.
Mulching Matters
Mulch is not only aesthetically pleasing but also highly functional. It helps retain moisture in the soil, suppresses weed growth, and regulates soil temperature. Choose mulch that complements the overall design and color palette of your community. Organic mulches, like wood chips or bark, also break down over time, enriching the soil with nutrients.
Define Walkways and Borders
Clearly defined walkways and borders provide structure and guide visitors through the landscape. Consider using materials like stone, gravel, or brick to create pathways that lead to key areas, such as community gathering spaces or entrances. Well-defined borders between plant beds and lawns prevent plants from encroaching on walkways and make maintenance easier.
Lighting Accents
When thinking about Landscaping Tips for a Welcoming Home, lighting may not be the first thing you think of. But it should make the list! Strategically placed outdoor lighting not only enhances safety but also adds an enchanting ambiance to your community's landscape. Illuminate pathways, entrances, and focal points like sculptures or water features. Consider energy-efficient LED lights that are both cost-effective and environmentally friendly.
Water-Wise Practices
Efficient water use is crucial for sustainable landscaping. Incorporate drought-tolerant plants that require less water, and group plants with similar water needs together. Install a drip irrigation system to minimize water wastage and ensure that plants receive targeted watering. Collect rainwater for irrigation purposes, reducing your community's reliance on potable water.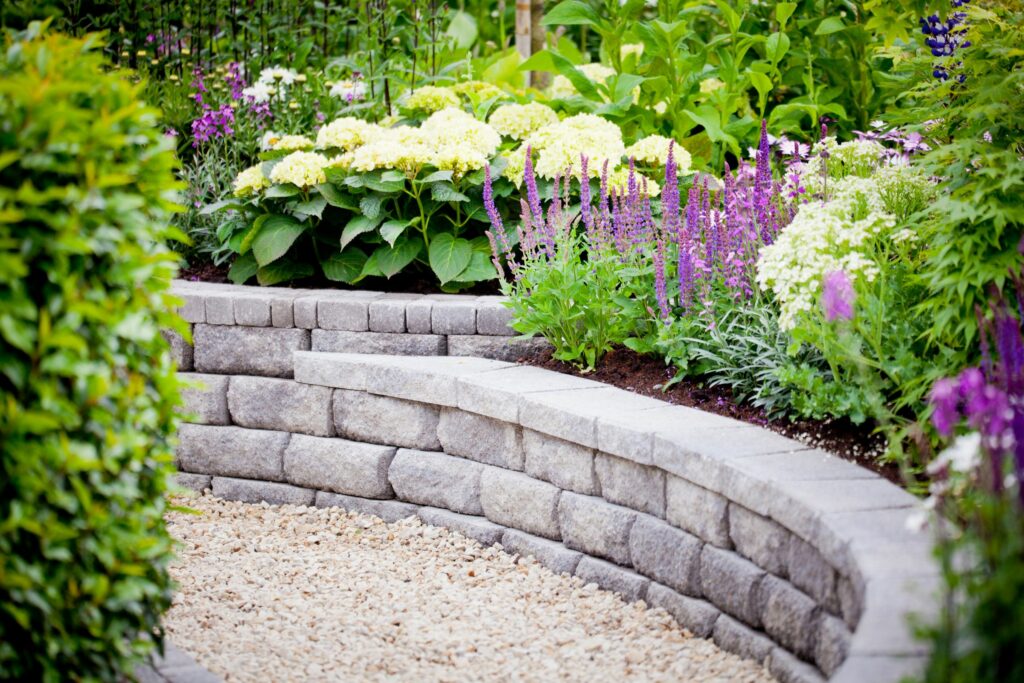 Community Engagement
Incorporate community involvement into your landscaping efforts. Organize gardening clubs, workshops, or volunteering opportunities for residents to connect, learn, and contribute to the beautification of their community. Encourage residents to take pride in their surroundings and take part in maintenance tasks, fostering a strong sense of ownership.
Regular Maintenance Routine
Curb appeal is an ongoing project, requiring regular care and maintenance. Create a maintenance schedule that includes tasks like pruning, weeding, fertilizing, and seasonal plantings. Enlist the help of professional landscapers or volunteers to ensure that the landscape remains vibrant and well-kept throughout the year.
Sustainability and Eco-Friendly Practices
Incorporate sustainable practices into your landscaping to minimize your community's environmental footprint. Consider installing composting bins to recycle organic waste from landscaping activities. Introduce native pollinator plants to support local ecosystems and help combat the decline of pollinators like bees and butterflies.
In conclusion, landscaping plays a pivotal role in maximizing curb appeal and creating a welcoming community atmosphere. By planning thoughtfully, choosing native plants, implementing water-wise practices, and engaging the community, you can transform your community's exterior into a beautiful, sustainable, and inviting space. Remember that landscaping is not just about aesthetics; it's about fostering a sense of pride, belonging, and connection among residents, turning your community into a place people are proud to call home.