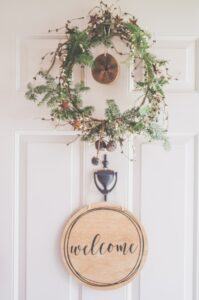 Moving into a new home is challenging enough without considering the benefits and requirements of your new Homeowner's Association. HOAs require each owner to pay periodic assessments and maintain community standards; they offer meetings and communication for the community, as well as maintain the neighborhood grounds and provide access to any amenities.
Covenants, Conditions & Restrictions
After committing to buy a home, it's a great idea to review the Covenants, Conditions & Restrictions (CC&R)  for your community. Ask your realtor to acquire a copy for your new Homeowners Association and be sure to review for any concerns you might have, i.e. if you intend to change exterior paint colors, rent the property, park an RV or Commercial Vehicle, or make landscape changes – be sure you're permitted, and see what approvals you may need.
Homeowner's Portal
After closing, your realtor should get you in touch with your Community Association Manager (CAM). Your Community's Manager will know the in's and out's of your community and be your trusted advisor for all things HOA. Reach out to your CAM to get your Homeowner Portal access setup, where you can:
Pay Your Dues
Request Amenity Access
See Upcoming HOA Meetings
Review and Discuss Compliance Letters
Submit a Service Request
Access the CC&R
And Read Community Bulletins
Getting Involved
Many homeowners find civic duty rewarding and are encouraged to participate in varying levels within the community. In many cases you can run for the HOA Board, participate in Committees like the Architectural Review Committee (ARC), or simply attend HOA Meetings. Want to bring up a concern at a meeting? Be sure to reach out to your CAM in advance.
Homeownership is rewarding, and doing your part to help maintain your property helps keep your neighborhood values on the rise. Beacon Community Management is here to serve you, the community, and your HOA.
Beacon Community Management can be contacted online, by phone, or email.
Beacon Community Management will service requests and reply during office hours, Monday through Friday 8 am to 5 pm. 
For emergencies, please contact any necessary emergency care provider (911), then reach out to  Beacon Community Management by phone.