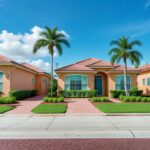 5 Ways to Choose a Community Management Company
October 27, 2023
Fall is a wonderful time to embrace the changing seasons and add some warmth and charm to your community. As the leaves start to turn and the air becomes crisp, decorating your community spaces can create a welcoming and festive atmosphere. In this post, we'll explore the top 5 community decorations for the fall season, including some spooktacular ideas for Halloween.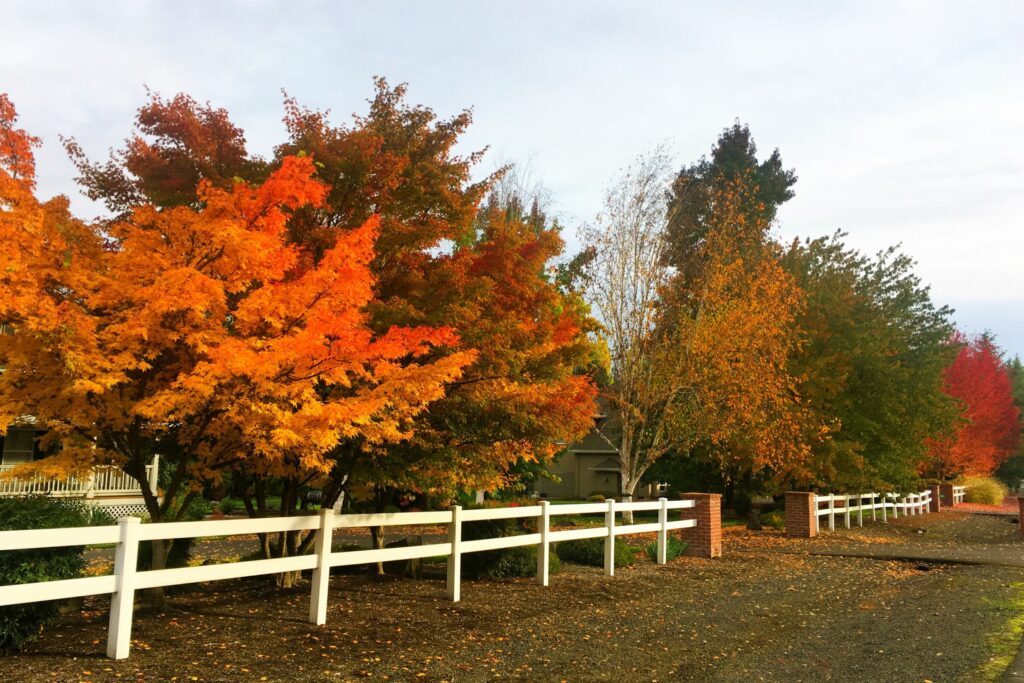 1. Fall-Themed Wreaths
Wreaths are a versatile and timeless way to decorate for the fall season. You can hang them on doors, lampposts, or even on community center walls. Consider two variations: a classic autumn wreath and a spooktacular Halloween wreath.
Autumn Wreath: Start with a grapevine or straw wreath as your base. Decorate it with vibrant fall leaves, faux pumpkins, and pinecones. Add a festive bow in warm fall colors like red, orange, or deep brown.
Halloween Wreath: Opt for a wreath base in black, and adorn it with faux spiders, cobwebs, plastic skulls, and orange and purple ribbon. It's the perfect way to welcome Halloween with a touch of spookiness.
2. Pumpkins Galore
Pumpkins are an iconic symbol of fall and Halloween. They're versatile, budget-friendly, and can be used in numerous creative ways. Consider two pumpkin-inspired decorations:
Pumpkin Pathway: Line walkways and driveways with a series of carved or painted pumpkins. Have a community pumpkin carving event to involve residents and create a wonderful display.
Pumpkin Porch Displays: Encourage residents to decorate their front porches with pumpkins. They can carve jack-o'-lanterns, arrange small and large pumpkins, and add other fall decorations like hay bales and cornstalks.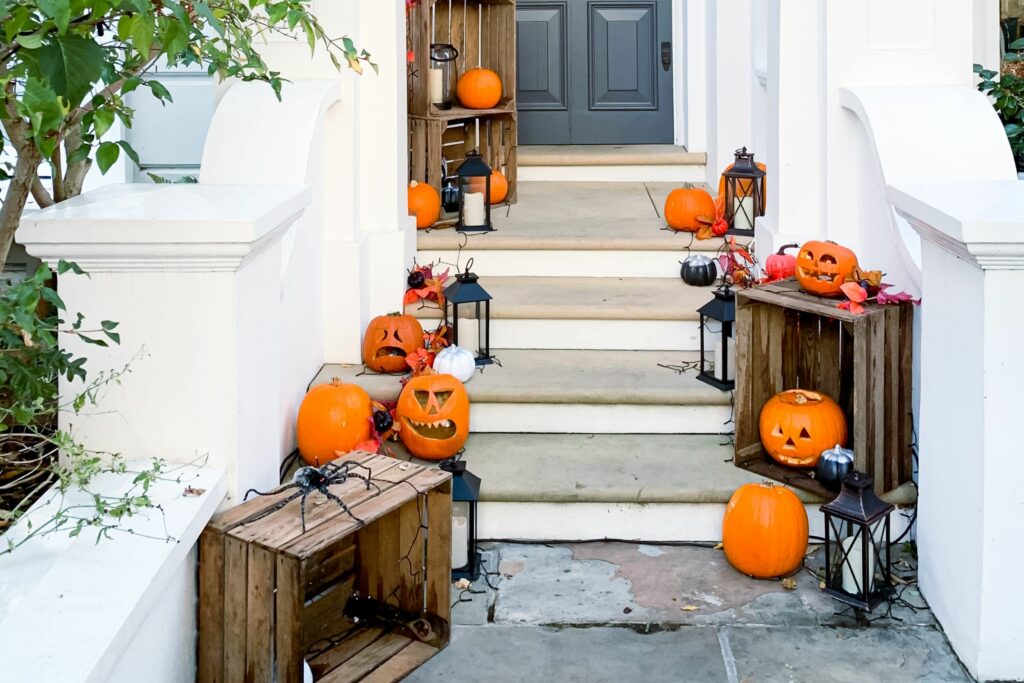 3. Charming Banners
Welcome fall with charming banners that can be hung in prominent areas like your community entrance or event spaces. A "Welcome Fall" banner in warm, inviting colors sets the tone for the season. It's a simple yet effective way to create a cozy atmosphere.
4. Community Cornucopia
A cornucopia is a symbol of abundance and is perfect for celebrating the harvest season. Fill a large cornucopia with an assortment of faux fruits, gourds, and colorful leaves. Place it at the center of a communal dining table or as an eye-catching centerpiece at events.
5. Haunted House Decor
If your community enjoys Halloween, creating a haunted house experience can be a thrilling endeavor. It's the perfect decoration choice for Halloween, but it takes some planning and creativity.
Haunted Entrance: Begin with a haunted entrance. Use fake spiderwebs, eerie lighting, and spooky sound effects to set the tone as residents enter. Add a cauldron with "witches' brew" (punch) for a fun touch.
Themed Rooms: Transform community spaces into themed rooms. A "Mad Scientist Laboratory," "Witches' Kitchen," or "Cemetery" room can offer various frights and delights. Be sure to make it suitable for all ages if kids will be involved.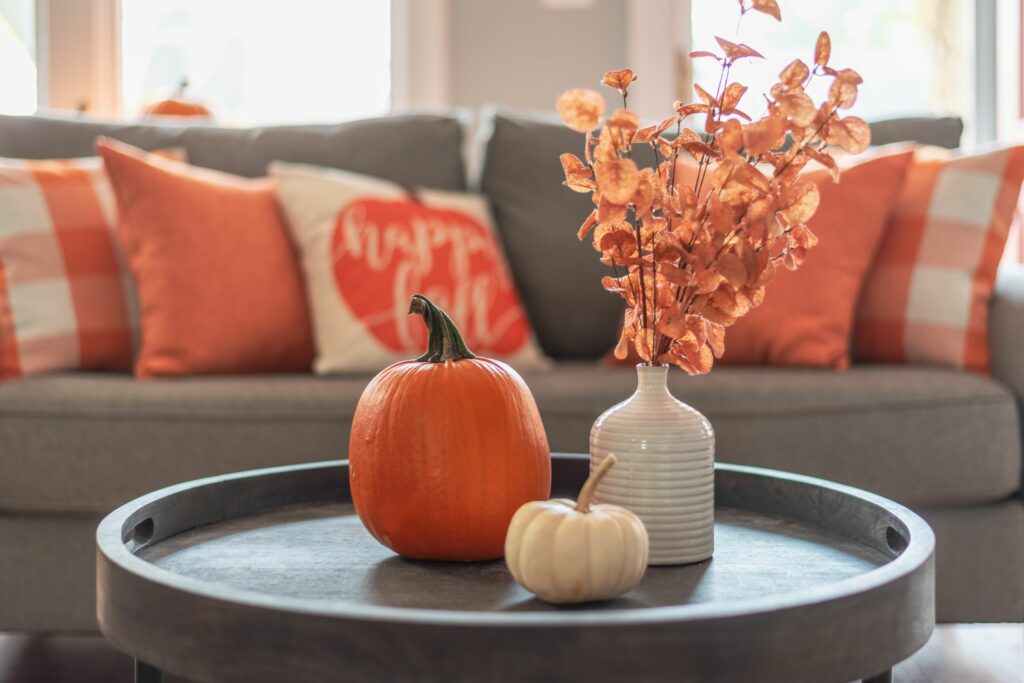 Conclusion
Decorating your community for the fall season can bring residents together and create a warm, welcoming atmosphere. Whether you prefer the traditional beauty of autumn decorations or the thrills of Halloween, there are countless ways to embrace the season's spirit. Incorporating these top 5 community decorations can make your community spaces festive, inviting, and full of seasonal charm.
As you plan your fall and Halloween decorations, remember to involve your community members. Hosting decorating events, contests, and potlucks can bring residents closer and create memorable experiences. Fall is a time of change and celebration, and the decorations you choose can reflect the warmth and vibrancy of your community.
Make the most of this season's opportunities for community bonding and the joy that comes from creating an inviting and festive atmosphere. Whether you're celebrating the beauty of fall or the excitement of Halloween, it's a time for unity, creativity, and fun.